" RankFox, LLC is committed to providing our customers with personalized design & development solutions and high-quality SEO strategies. We don't believe in a one-size-its-all approach and want to ensure you have a unique experience tailored to your business needs."
RankFox Web Design is a website design and SEO agency located in Gilbert, Arizona. We proudly serve small and midsized businesses throughout the United States, providing web solutions that will help them grow their businesses. From web design & development to lead generation and SEO, we are committed to helping our clients grow. 
Founded by Amanda & Gideon Petersen in 2019, RankFox Web Design was created to provide alternative and high-end web development solutions to businesses looking for growth without risking everything upfront. Our custom-designed websites prioritize user experience, attractive branding, and hassle-free maintenance and security. 
We are committed to personalized solutions and never a one-size-fits-all approach to web design and marketing. All our sites are built from scratch — no templates or duplicates! We consult with each client to ensure we can meet their needs before forming a professional relationship. If we don't feel we are right for you, we won't pretend. We run our business with integrity and a fierce commitment to our clients' success and growth. 
A few businesses we work with:
What our clients have said about us:
"When it comes to creating professional, attractive, and effective websites, there is no company that can surpass RankFox Web Design."
"RankFox Web Design are competent web development and marketing professionals with a strong customer-first ethos".
"You can count on RankFox Web Design to be absolute experts in everything website and software related".
"RankFox Web Design and the team exceeded our expectations during the entire duration of the project".
"RankFox Web Design and team have done an outstanding job of re-designing our website".
"RankFox Web Design helped to take the CGU website to the next level".
"RankFox Web Design did an outstanding job working with our company designing the perfect website".
"RankFox Web Design has made this such an easy and enjoyable process.".
"RankFox Web Design are incredibly competent web designers and developers and an all around very smart operators".
"RankFox Web Design are very creative designers and worked diligently to create an outstanding website for our new company".
"My Organization RankFox Web Design to assist with redeveloping a new website for patented products that we manufacture".
"RankFox Web Design created a complete new brand image on the website and did it with ease and skill".
"RankFox Web Design is the consummate professional and he has one of the best business minds I have yet to encounter!"
"RankFox Web Design top knotch in the web dev world. In less than 3 months they had my company on top of all major search engines".
"RankFox Web Design has a bright mind for business and very creative and has made huge contributions to my business".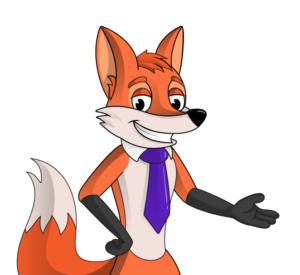 Schedule a No-Pressure Consultation
Schedule a free, no-pressure consultation, and see how RankFox can help you transform your website and increase traffic. No stress and no obligations!